THE WHISTLER
about 1 month ago
shelby hoobler
received the following awards at the Wyoming State Science Fair:

1. Water Award from the Rocky Mountain Water Environment Association
2. Geoscience Excellence from the Association for Women Geoscientists
3. Bill Barlow Memorial Youth in Conservation Award from the Powder River Basin Resource Council
4. Natural Resources Conservation Award from the Laramie Rivers Conservation District
5. University of Wyoming Geology Department Award
6. University of Wyoming Geology Museum Award
PTO Scholastic Book Fair

Meadowlark's book fair will be held October 22-26 in the Meadowlark Library. Please come shop the book fair in support of our Meadowlark students.

Walk-A-Thon
Another successful, sunny day for our annual

Meadowlark PTO Walk-A-Thon.
Saturday, September 22
Central High School
Check-in starts at 8:00 a.m. Race begins at 9:00 a.m.

The Cheyenne Schools Foundation is committed to enhancing the education provided by Laramie County School District #1. The Foundation's Student Enrichment Grant Program and the Excellence in Education Grant Program go directly to classroom teachers to fund innovative approaches to assist student learning. Your support and participation is greatly appreciated. The funds raised by this event will have a positive impact on the education provided by Cheyenne's public schools this school year. The classroom with the most participation will receive a class prize.
Cleo parker robinson dance company

Meadowlark Flyers got a sneak peak from the Cleo Robinson Dance company that will be performing on Friday, September 14, at the Cheyenne Civic Center. You can purchase tickets at www.balletwyoming.com.

pto walk-a-thon

Help our Meadowlark PTO raise money to provide family activities, events, and school enhancements. September 21 we will be walking and moving for 20 minutes, about the equivalent of 1 mile.

Walk-A-Thon
September 21
9:00 – 9:20 Alps
9:30 – 9:50 Himalayans
10:00 – 10:20 Big Horn
10:30 – 10:50 Tetons


PICTURE DAY

Picture day is Thursday, September 20. Students have brought home order forms but you can also order before picture day online. To order online go to mylifetouch.com and use the Picture Day ID: CG218040Y0.
Flapjacks for Flyers Open House

On August 27th our Meadowlark PTO will again be hosting our Flapjacks for Flyers.
6th Grade 8:00 - 9:30

5th Grade 10:00 - 11:30
Please join us for some fantastic flapjacks and meet your teacher.
Mr. McIlvain's class masks

fun scooter soccer in p.e. at meadowlark.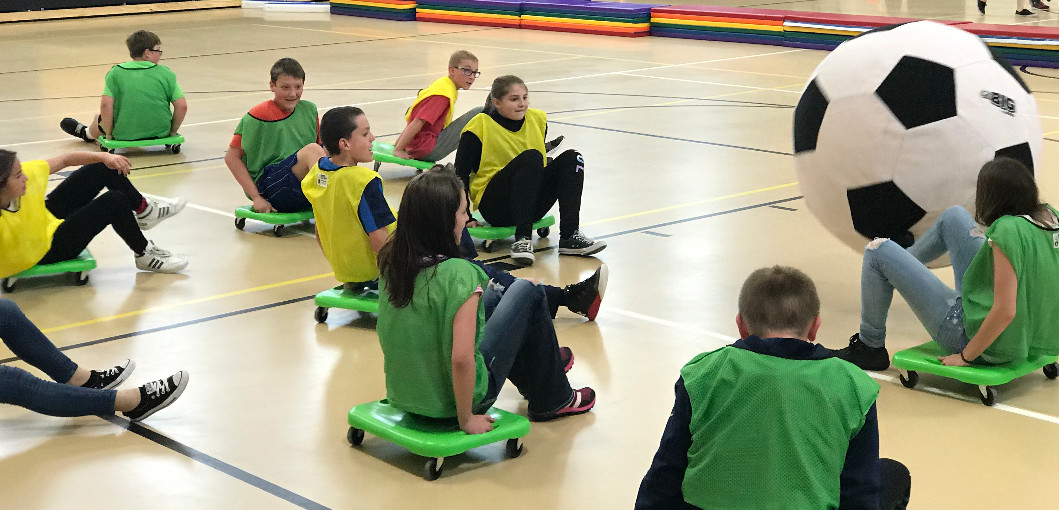 school store

The PTO and the staff at Meadowlark have purchased a new cabinet for the school store. Meadowlark students are earning Flyer Tickets for being safe, respectful and/or responsible to purchase items from the store. We are halfway to our goal of earning 10,000 tickets toward earning a talent show for our school. Go Flyers!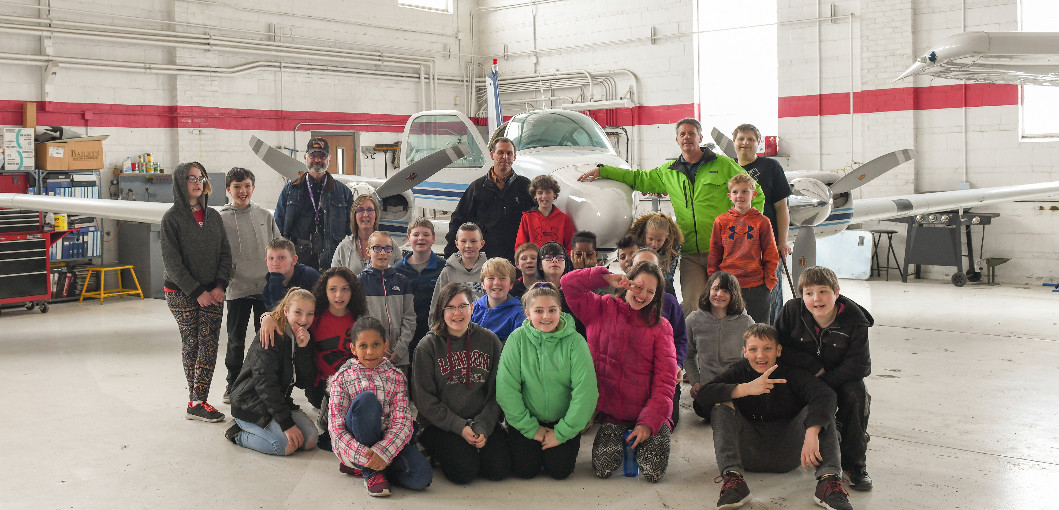 Scholastic Book Fair.

Thank you to our PTO parents and Mrs. Hoover for all their hard work putting on our Scholastic Book Fair. Below are just two of some items that the Meadowlark library received from Scholastic book sales.
Girls on the Run.
Girls from Meadowlark completed a 5K on November 18th.
M

E

adowlark
Flyers
.
2017-2018 5th and 6th grade Meadowlark Flyers forming an E for the second year of our annual picture.
* Please remember to call the office at 771-2260 anytime your child is absent due to an illness or unexpected appointment. You may leave a message with the following information: Your name, your child's name, the date and the reason for the absence.

* Emergency Information: It is very important to keep your child's information updated. If you have any changes to your address, phone numbers or emergency contact please let the office know.

* If your child has a morning appointment it is important for you to call the office by 9:00AM to ensure that your child gets to choose their lunch item. It is very important for your child to check in at the office if they arrive after classes have begun.


Please remember to dress for the weather! Students should bring jackets or coats with them to accommodate the ever changing Wyoming weather! Per board policy, students will go outside for recess unless the temperature drops below zero or the principal deems conditions to be unsafe.