THE WHISTLER
24 days ago
Class Picture Day



is Coming



Thursday, March 3, 2022
Meadowlark Elementary
Picture Day ID: EVTNRXRDK

yearbook orders
School Name: Meadowlark Elementary School
Order Deadline: March 21, 2022
Yearbook ID Code: 13169422



Meadowlark mascot
It was wonderful to receive a visit from our Meadowlark mascot before Christmas.
Thank you to our PTO for this new addition to our family.
the phantom tollbooth



Our 5th graders at Meadowlark are reading The Phantom Tollbooth. Some of our students took the time to show off their art and literacy skills to recreate the map from the book.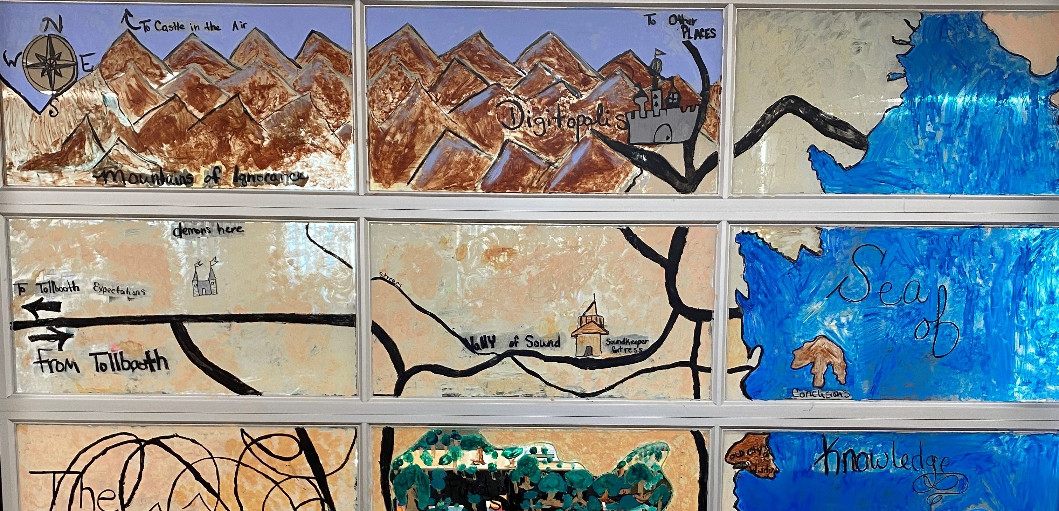 Friday, september 17, 2021



Order before Picture Day on mylifetouch.com with your Student's School ID or Picture Day ID: EVT9SQSG3.

Open House
| | | |
| --- | --- | --- |
| | 5th | 6th |
| A-F | 9:00-9:15 am | 10:30 – 10:45 am |
| G-M | 9:20-9:35 am | 10:50 – 11:05 am |
| N-T | 9:40 – 9:55 am | 11:10 – 11:25 am |
| U-Z | 10:00 – 10:15 am | 11:30 – 11:45 am |
If parents have multiple students enrolled in our school, they may choose one time to attend with all their students. Students may bring their supplies to drop off in their classroom at this time.
Class Pictures
Class Picture day is March 4 and group pictures for sports, band, orchestra, and student council will be on March 5.

Order now at:

mylifetouch.com
Picture ID Code: EVT6QVCMV





Yearbook Orders
Order Deadline: March 22,2021
Yearbook ID Code: 13169421

Valentine's Day



Meadowlark took a different approach to Valentine's Day this year. We will honor it with 5th graders by making Valentines gifts for veterans & staff at the VA. They will also make virtual valentines for children at St. Jude hospital and front line workers (doctors & nurses) at CRMC.
6th graders will make trauma kits for kids that are removed from the home by DFS that include student made blankets, toothbrush/paste, stuffed animals & journals.
We felt that during these tough times we may have at school, others have it tougher.


Spelling Bee



Tagg Miller won 5th place in the district spelling bee.


Science Fair



Makaila Merriam won the district science fair and also received binoculars for winning the Laramie County Conservation District award.
Souper Bowl
Today is the start of our Soup-er Bowl Drive where we'll have a 5th and 6th-grade canned food collection competition between January 25-29. The food doesn't necessarily have to be soup, but the pun is related to the super bowl, haha! If you wouldn't mind telling students to look at the expiration date of the cans which in turn helps us out when we donate them to the Comea Shelter. Have a wonderful day!


Triplets
Our lunch ladies Whitney Frank, Karen Kelly, and Jessi Raine all dressed the same for Look Alike Day.

Meadowlark Spirit Week



November 2nd Pajama Day
November 3rd Crazy Hair Day
November 4th Look Alike Day
November 5th Face Paint Day
November 6th Sports Team Day
thank you!



The Cheyenne Chapter of the Muley Fanatic Foundation purchased these archery targets for Meadowlark's hunter education extended day class.

Coach Pugh is so excited he's giving an actual bear hug.

It's Socktober!
Please join us in collecting new pairs of socks for those in need! Socks are one of the most needed items in our community.
October 19-23
The class that collects the most socks in 5th grade and in 6th grade will earn a class reward TBD.




Picture Day
Friday, September 18, 2020 is picture day. Your student will be bringing home an order form for you to order student pictures, or you can order online.

Order online at: mylifetouch.com

Picture ID: EVTSR9DM8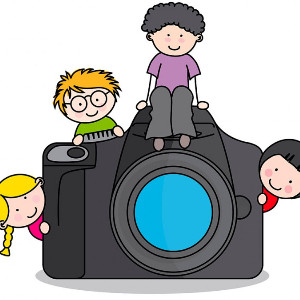 Welcome back Flyers!



Laramie County School District 1 plans to begin the school year on Monday, Aug. 31, in Tier I: Open with in-person classes and enhanced health precautions.
lcsd #1 school supply list



K–6 district-wide elementary list
1 Box of #2 Pencils (24 count)
2 Boxes of Tissue
4 Glue Sticks
1 Box of Broad Line Washable Markers (10 count)
1 Box of Crayons (24 count)
2 Large Erasers
1 Backpack
2 washable face masks that are comfortable for your child (recommended)
Laramie County School District 1 schools supply lists are standardized for all grade levels K–6.The same list will be used for every elementary school in the LCSD1 system.









Meadowlark Yearbooks



Hello Meadowlark families! Yearbooks are here and we have extra copies available for purchase. Yearbooks are $18.00 and can be purchased in the front office.
Principal Spring Reading



Meadowlark is pleased to announce that our school is participating in a Spring Reading Program sponsored by the LCSD #1 Elementary Principals. This program is intended to promote continued reading during our time away from school as well as the remainder of the school year. A link to the record sheet has been added under Spring Reading in our Meadowlark Resources box.

class picture day is here
Thursday, march 5





Picture Day ID: EVTNRHSGR.


Meadowlark Yearbook Orders



School Name: Meadowlark Elementary
Yearbook ID Code: 13169420
Order Deadline: April 10, 2020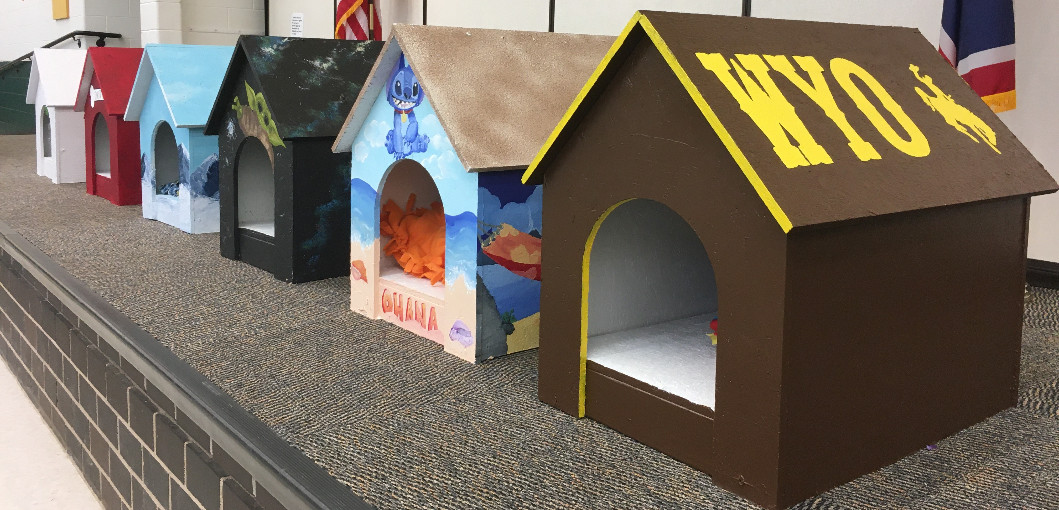 The doghouses shown above are only a few of the items being auctioned off at tomorrow's Pay It Forward fundraiser. Please come and support our students while you enjoy a pulled pork dinner.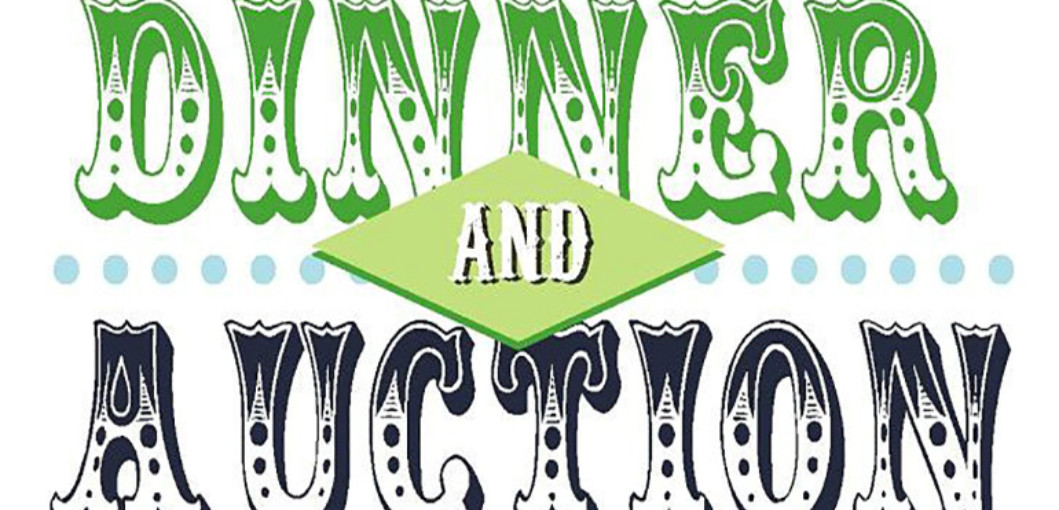 pay it forward auction



We are excited to announce an evening of family fun, food, and entertainment on January 30th from 6:00-7:30 p.m. Sixth graders are hosting a "Pay It Forward Auction" where money raised will go to next year's 6th graders for activities including the Estes Outdoor Education trip. Please bring your family for a pulled pork dinner - $5 a person - and a live auction! RSVP for dinner by sending a check or money in to your child's teacher. We look forward to seeing you all there!

"we elves try to stick to the four main food groups: candy, candy canes, candy corn, and syrup."~buddy
Buddy the elf came to visit Meadowlark for lunch. Mrs. Jessie, Noah Carrillo, Austin Lee, Jove Patterson, Luis Espinoza, Trevor Feurt, Odin Johnson, Aiden Chairez, and Nathaniel Ashing.
Book Fair Dates and Times
Tue 11/19, 8:00-3:45
Wed 11/20, 8:00-3:45
Thu 11/21, 8:00-7:00
Fri 11/22, 8:00-1:00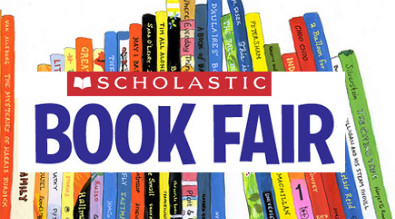 Walk-a-thon prizes



Check out our Walk-A-Thon prizes! The Meadowlark PTO provides funds for school activities and is looking to raise $15,000 as a goal for this year. Ask friends and family to contribute to your school and you could earn the prizes pictured, plus the top 20 earners from each grade will take a field trip to The Summit in Windsor, CO.
2019 Run for #1
Saturday, October 5
Johnson Junior High School
Registration opens at 8:00 a.m. Race begins at 9:00 a.m.

The Cheyenne Schools Foundation is committed to enhancing the education provided by Laramie County School District #1. The Foundation's Student Enrichment Grant Program and the Excellence in Education Grant Program go directly to classroom teachers to fund innovative approaches to assist student learning. Your support and participation is greatly appreciated. The funds raised by this event will have a positive impact on the education provided by Cheyenne's public schools this school year.

PTO walk-a-thon



Help our Meadowlark PTO raise money to provide family activities, events, and school enhancements. October 4 we will be walking and moving for 20 minutes, about the equivalent of 1 mile.

Walk-A-Thon
October 4

9:00 – 9:20 Alps
9:30 – 9:50 Himalayas
10:00 – 10:20 Big Horn
10:30 – 10:50 Tetons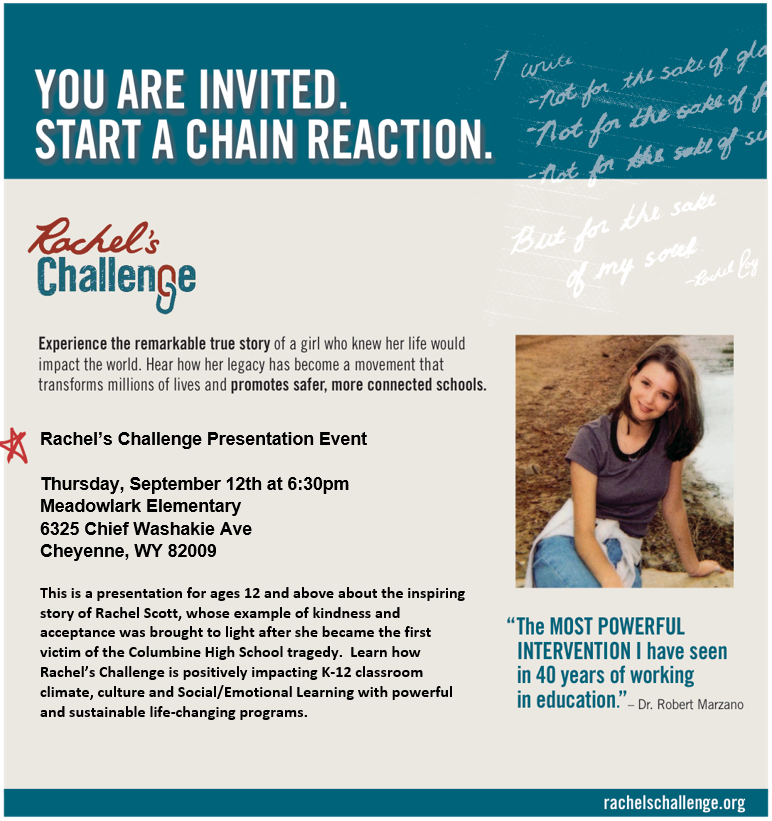 Rachel's Challenge Assembly September 12 6:30-7:30
Rachel's Challenge exists to equip and inspire individuals to replace acts of violence, bullying, and negativity with acts of respect, kindness, and compassion. Rachel's Challenge is based on the life and writings of Rachel Joy Scott who was the first victim of the Columbine school shootings in 1999. Through her example, Rachel's Challenge is making a positive impact in the lives of millions of people every year.


grade level



expectation night



Wednesday, Sept. 4th for 6th grade from 6:00-7:00.
Thursday, Sept. 5th for 5th grade from 6:00-7:00.

Dear Students and Parents,
I am pleased to announce that Meadowlark Elementary is participating in the SUMMER READING PROGRAM sponsored by the Wyoming Association of Elementary and Middle School Principals. This program is intended to promote continued reading during the summer months. I am sure you realize the importance of reading to maintain skills that have been learned during the school year. Reading is also a superb way of broadening and enriching your child's world.
In an effort to simplify I am asking that you do two things:
1. Together as students and parents select good books to read regularly during the summer, visit the library often, and do all you can to promote reading as one activity that can be fun during the summer. In short, make books and time available for reading during the summer. Students who do not yet read may count the time that they listen while others read to them.
2. Keep an accurate record of the number of minutes spent in reading this summer and return that record at the beginning of the school year. The record sheet is provided under Meadowlark resources for your convenience.
Students who participate and read during the summer will receive a beautiful certificate of participation. Other prizes may be given for high achievement at the beginning of the school year.
I encourage all parents and students to participate in this program and have an enjoyable time discovering the wonders that exist within the cover of a good book. I believe this is a good program for young people and support it wholeheartedly.
Principal, Meadowlark Elementary




Open house
Friday, 8/23/19



5th Grade 8:00-9:00.
6th Grade 9:30-10:30.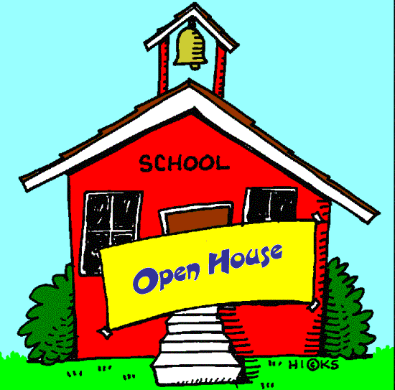 Mikhail Bohl.



eagle scout project.
Mikhail, a former Meadowlark student, donated this flag as a part of his Eagle Scout project. The students really enjoy having the flag apart of Meadowlark's playground. Thank you Mikhail!

Shelby Hoobler



received the following awards at the Wyoming State Science Fair:

1. Water Award from the Rocky Mountain Water Environment Association
2. Geoscience Excellence from the Association for Women Geoscientists
3. Bill Barlow Memorial Youth in Conservation Award from the Powder River Basin Resource Council
4. Natural Resources Conservation Award from the Laramie Rivers Conservation District
5. University of Wyoming Geology Department Award
6. University of Wyoming Geology Museum Award
Walk-A-Thon
Another successful, sunny day for our annual

Meadowlark PTO Walk-A-Thon.
Cleo parker Robinson dance company



Meadowlark Flyers got a sneak peak from the Cleo Robinson Dance company that will be performing on Friday, September 14, at the Cheyenne Civic Center. You can purchase tickets at www.balletwyoming.com.

Mr. McIlvain's class masks



fun scooter soccer in P.E. at meadowlark.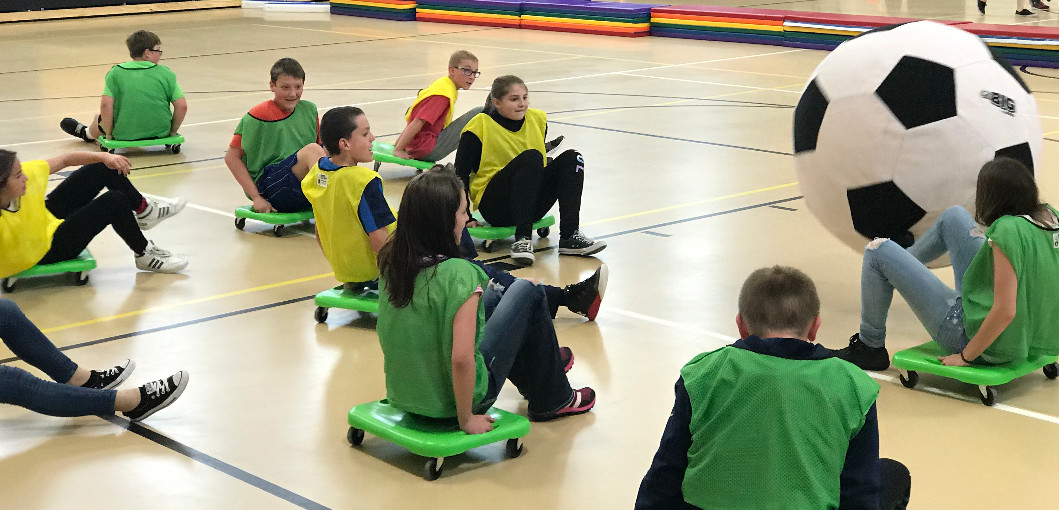 school store



The PTO and the staff at Meadowlark have purchased a new cabinet for the school store. Meadowlark students are earning Flyer Tickets for being safe, respectful and/or responsible to purchase items from the store. We are halfway to our goal of earning 10,000 tickets toward earning a talent show for our school. Go Flyers!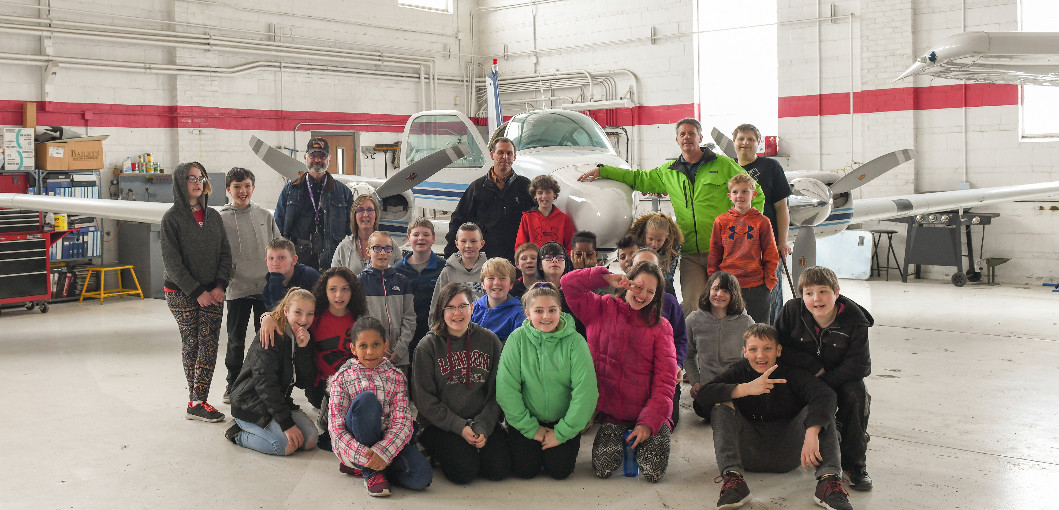 Girls on the Run.
Girls from Meadowlark completed a 5K on November 18th.
Meadowlark

Flyers

.
2017-2018 5th and 6th grade Meadowlark Flyers forming an E for the second year of our annual picture.
* Please remember to call the office at 771-2260 anytime your child is absent due to an illness or unexpected appointment. You may leave a message with the following information: Your name, your child's name, the date and the reason for the absence.
* Emergency Information: It is very important to keep your child's information updated. If you have any changes to your address, phone numbers or emergency contact please let the office know.
* If your child has a morning appointment it is important for you to call the office by 9:00AM to ensure that your child gets to choose their lunch item. It is very important for your child to check in at the office if they arrive after classes have begun.
Please remember to dress for the weather!
Students should bring jackets or coats with them to accommodate the ever changing Wyoming weather! Per board policy, students will go outside for recess unless the temperature drops below zero or the principal deems conditions to be unsafe.